Greasy Pole Competition July 2019
Not the nicest of days but the rain held off. Different age groups compete to see who can get furthest on the greasy pole. Several rounds may be held until there is one winner. Below you can see what it takes.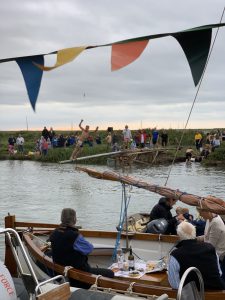 Blakeney Bonfire & Fireworks Event
Blakeney Parish Council organises an annual bonfire & fireworks event. This is held as close as possible to Guy Fawkes night on the 5th November. However, as it is held on the Carnser next to the Quay it is subject to the tide times. The event is held early event on a night when the tide is low. Overnight the tide will rise and the bonfire extinguished and cleared away by the high tide!
North West Sailing Association Visit July 2019
Blakeney Sailing club were hosts to the North West Sailing Association on 29th July. Unfortunately the strong gusts meant the event was cancelled. Some boats launched but most capsized, some several times.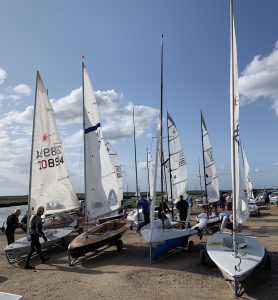 Womens British National Road Race Championships 30th June 2019