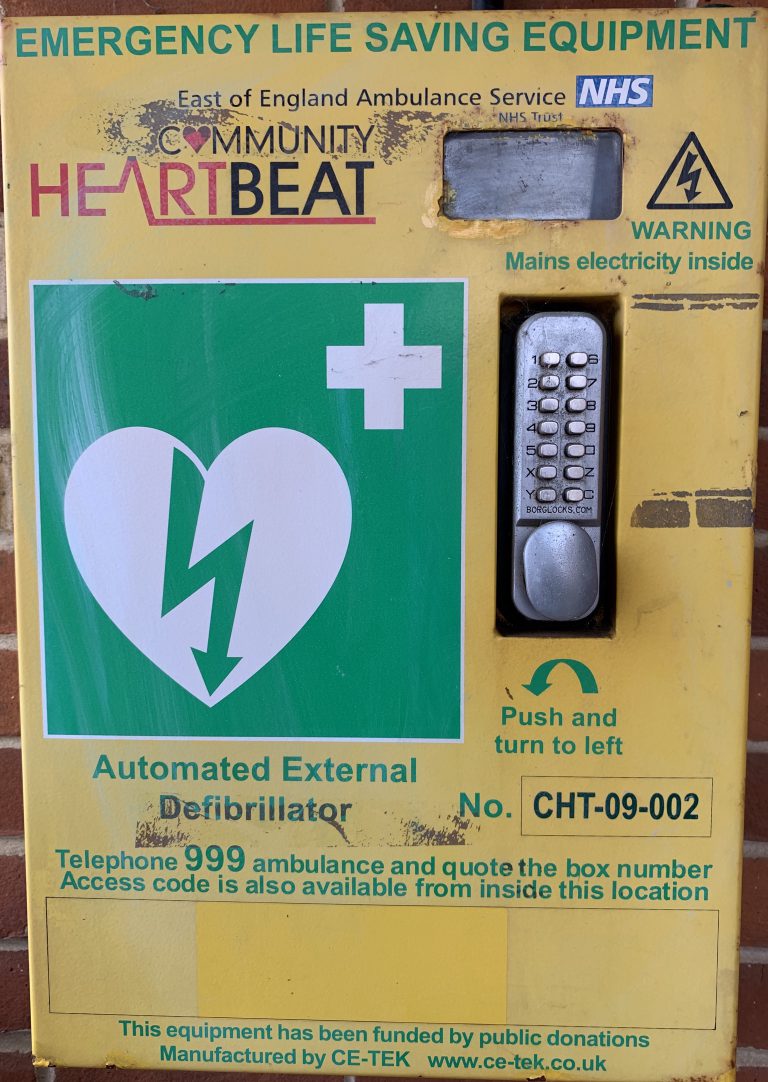 In an emergency call 999
Locally, there is a defibrillator available at any time. It is at the east end of the Quay by the Carnser car park. It is at the entrance to the Ladies toilet.
There are Accident & Emergency units at both Norfolk & Norwich Hospital and also Kings Lynn Hospital. Both these Hospitals are about one hour by car from Blakeney
There is a defibrillator located at the entrance to the Ladies' toilet on the quayside. Click here for location.
Blakeney Surgery 01263 712461
Doctors
Blakeney Surgery, part of Holt Medical Practice, is on the junction of Langham Road and Queens Close. The address is Queens Close, Blakeney,  NR25 7PQ.
Click here for Holt Medical Practice
Blakeney Surgery is open 08:00 until 13:00 Monday to Friday but it is understood that there is no guarantee of a Doctor or Nurse being present.
Minor Injuries Unit
The nearest Minor Injuries unit is at Cromer Hospital, Mill Road, Cromer, Norfolk, NR27 0BQ.
01603 646200
Pharmacies
There is a pharmacy at Boots Chemists (21 High St, Holt, Norfolk, NR25 6BN) in Holt and local community Pharmacy attached to the Holt Medical Practice and located with it on the Kelling Hospital Site (Kelling Hospital, Old Cromer Rd, High Kelling, Holt NR25 6QA).